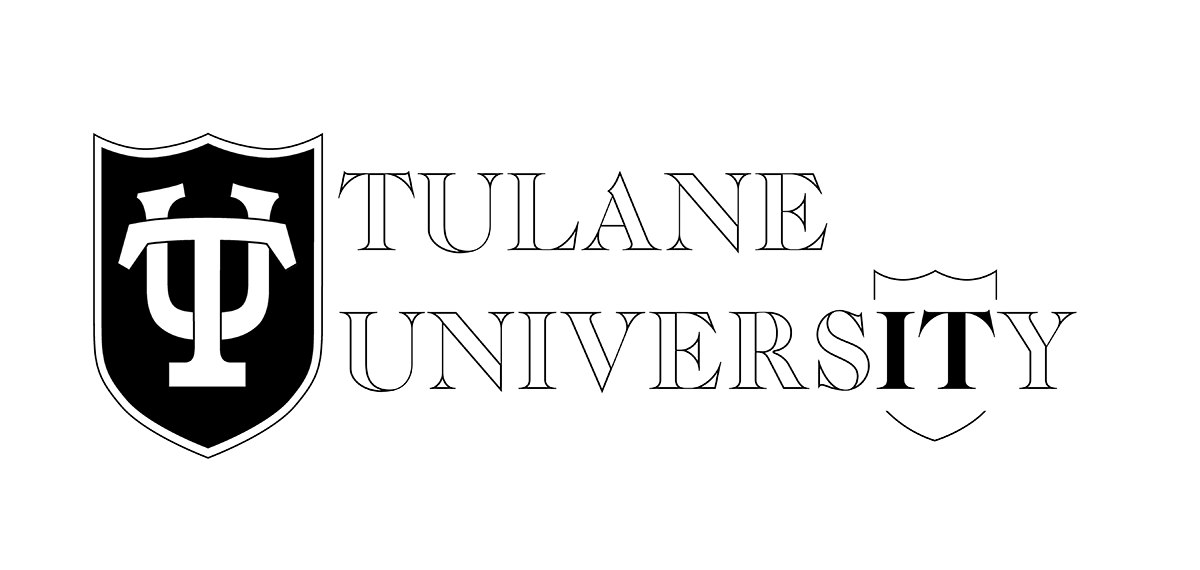 WPCampus 2023 is the annual in-person conference for the WPCampus community, a gathering of web professionals, educators, and people dedicated to the confluence of WordPress and accessibility in higher education.
WPCampus is a non-profit organization. All WPCampus events are non-profit events planned by volunteer members of the community.
The annual WPCampus conference will take place July 12-14, 2023, on the beautiful campus of Tulane University in New Orleans, Louisiana, USA.
This will be our fourth summer to attempt to have an event at Tulane since COVID began. It is wild to think we will go four years without seeing each other in person. We hope everyone will feel safe to travel in the summer of 2023 and spend a few days with each other in New Orleans. It will be hot (we're thinking fan swag?), but New Orleans is a beautiful city with lots of fun things to see and do and many delicious things to eat.
We plan to offer air-conditioned on-campus lodging for this event, which will help to keep travel costs low. Visit our travel page for more information.
So mark your calendars and save the dates for some jazzy WPCampus fun in New Orleans!
We're grateful to the team at Tulane University IT for sponsoring our event and welcoming our community to their campus.
Visit the WPCampus conferences page to learn more about our previous conferences: WPCampus 2019 (in Portland, Oregon), WPCampus 2018 (in St. Louis, Missouri), WPCampus 2016 (in Sarasota, Florida), WPCampus 2017 (in Buffalo, New York), and our annual virtual conference, WPCampus Online.
What to expect
WPCampus 2023 is a non-profit three-day hybrid conference with sessions, networking, and social events. The event will cover a variety of topics focused on the growth of higher education, accessibility, WordPress, and its people.
While the format of our event is similar to a WordCamp, our entire program is focused on higher education and accessibility, which allows for a richer and more fine-tuned experience for our attendees. You'll never want to miss a session because they're tailored just for you, a web professional who builds WordPress websites for higher education. Take advantage of face-to-face discussions with fellow attendees who know what building websites in Higher Ed is like. Share with, learn from, and be inspired by, your peers.
This year's event will be mostly in person, but we are offering free online-only tickets for attendees to attend the sessions via live stream.
View the schedule to learn what you can expect at the event.
How much will the event cost?
One of our highest priorities is working to keep the cost of our tickets as low as possible.
Our early-bird ticket was $150. After May 8, the ticket price went up to $200.
Full-time currently enrolled students from any higher education institution can register for only $75.
Visit the tickets page to learn more about event costs.
Who will be there?
Members of the higher education, accessibility, and WordPress communities from all over the United States, Canada, Europe, and more. We welcome faculty, staff, students, and professionals dedicated to accessibility and higher education.
Event Safety and Responsibility
We are committed to providing a safer environment for conference attendees, especially with regard to community and public health, and have implemented Event Safety and Responsibility policies for the 2023 conference at Tulane University in New Orleans.
Photos from past events
For every WPCampus conference, we collect photos from our attendees. It's a great way to look back and reminisce on our time together.
Why WPCampus?
Thus far, there have been numerous niche WordPress conferences aiming toward for-profit initiatives and geared toward businesses, marketers, or eCommerce site owners. The concept for WPCampus is an education-focused, non-profit event that allows people to share and learn about WordPress in the world of higher education.
Much like online businesses or blogging, higher education is a world of its own with unique challenges, content, stakeholders, and target audiences. Higher education is WordPress at the enterprise level, but we don't worry much about which e-commerce plugin is best. Instead, we're more concerned with managing large-scale networks of faculty blogs, abiding with FERPA and accessibility regulations, and implementing tools to promote research data.
WPCampus members are using WordPress to power learning management systems, intranets, large university websites, and whatever else is needed to support their institution.
The world of higher ed is a great candidate for utilizing WordPress to its full potential, whether using the powerful CMS to stretch limited resources or using its API capabilities to share information and break down silos.
How WPCampus began
This conference (and community) is the brainchild of Rachel Cherry, a web engineer passionate about WordPress, accessibility, and higher education. She loves going to WordCamps,w but there was never content focused on the topics she wanted to discuss as a higher education web specialist. The idea for the conference all started with a tweet in August 2015 and has since formed into a widespread community of over 1000 members and 10 conferences.
Ooh. Dream with me: "#WordCampus: A WordCamp for folks using #WordPress in Higher Education." I like it. #heweb https://t.co/m1zEkpkP4B

— Rachel Cherry 🍒 (@bamadesigner) August 3, 2015
About the WPCampus organization
WPCampus is a non-profit organization and community of web professionals, educators, and people dedicated to the confluence of WordPress in higher education.
Our mission is to support the growth of higher education by enriching its people and its technology. We work to advance higher education by providing a support structure and wealth of knowledge and networking for anyone who uses or is interested in using WordPress or supporting web accessibility in the world of higher education.
WPCampus events are not WordCamps and are not affiliated with the WordPress Foundation.
How to get involved
If you are not already a member of the WPCampus community, we invite you to follow @wpcampusorg on Twitter and visit the main WPCampus site to learn more about how to get involved with the community. We have a thriving Slack channel and would love to have you join the conversation.
Code of Conduct
WPCampus seeks to provide a friendly, safe environment. All participants should be able to engage in productive dialogue. They should share and learn with each other in an atmosphere of mutual respect. We require all participants to adhere to our Code of Conduct. This applies to all community interactions and events.
Our sponsors
Thank you for the generous support of our sponsors. Check out their services and let them know how grateful we are for their support.